How to use Deco with your existing router
If you have a router or a modem router at home already, you can connect the Deco to your existing router to extend the network.
Topology Introduction
Generally, here are two typical connection structures.
Topology 1:

Topology 2:

As Deco supports 2 operation modes, wireless router mode and access point mode.
When Deco works in Router mode, it's suggested to only connect the main Deco to the existing router directly, or it will cause a network loop.
When Deco works in Access Point mode, it is allowed to connect more than 1 Deco unit to the existing router directly.
You are able to change the operation mode after configuring the Deco.
Before You Start
1. To make sure the setup process can carry on smoothly, please disable the Power-Saving mode on the phone.
2. For iOS14 and above, enabling the Local Network is a MUST to complete the configuration process.
3. This guide explains how to use Deco with a modem router or a router. You can follow up on this guide to set up your Deco if you have a bridge modem.
Configuration Steps
Note: Features available in Deco may vary by model and software version. All steps and images described here are only examples and may not reflect your actual Deco experience.
Here we take Deco X60 for example.
1. Go to Google Play or the App Store to download the Deco App. Install the Deco app on your Android or iOS smartphone or tablet.

2. Open the Deco App. Log in or sign up to set up a TP-Link ID.
Note: If you already have a TP-Link Cloud account, you can log in with your account.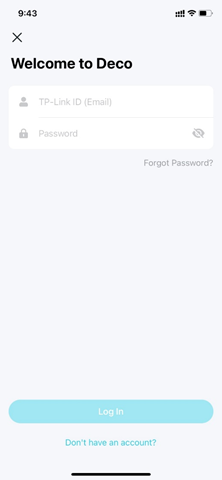 3. Tap Let's begin.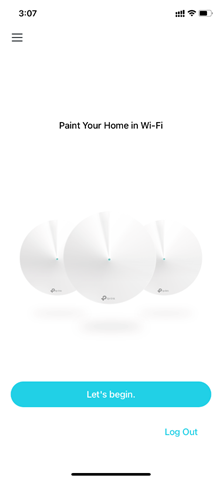 4. Select your Deco model.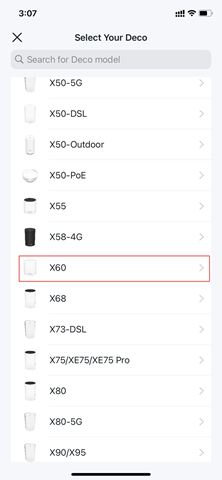 5. Unpack the contents of the box. Once you verify you have everything, go to the next step.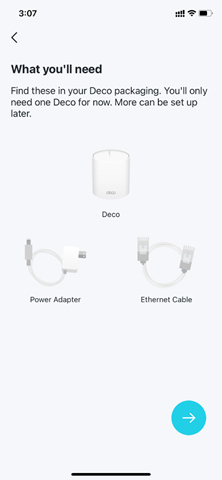 6. Connect one of your Deco units to your router via Ethernet cable directly.
Note: You can skip the below steps if you connect the Deco to your router. The instruction on Deco APP is for how to use Deco with the modem.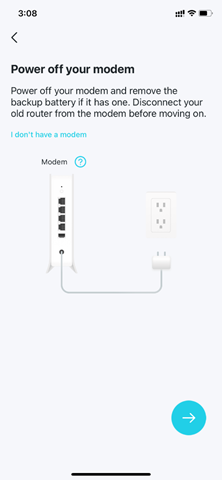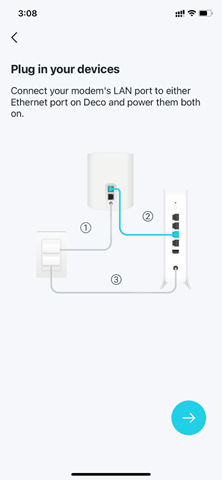 7. Check your router.
Make sure that you can get internet access from the existing router directly.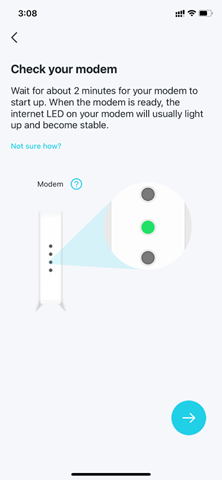 8. Wait until Deco's LED light pulses blue.
Note: If the LED is not pulsing blue, press the RESET on Deco for one second, and the LED will turn yellow. Just wait for about 2 minutes until the LED turns to pulsing blue and go on.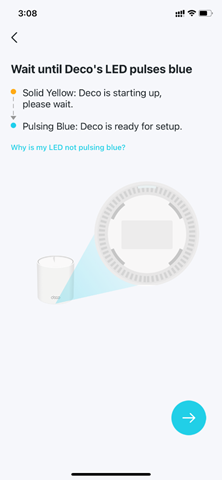 9. Connect your phone to the Deco's default SSID printed on the bottom label (such as Deco_ XXXX).
Note: Some phones may connect to the default SSID automatically. The Deco app will notify it found the Deco.
10. Assign your connected Deco to a room. The location will be also used as this Deco's name.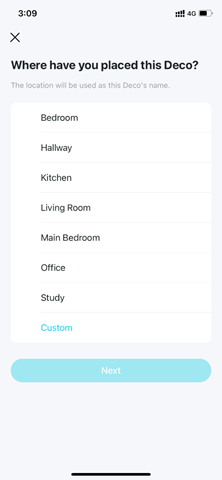 11. Select "Dynamic IP" as the internet connection type, and leave "IPTV/VLAN Settings" turned off. then go to the next step.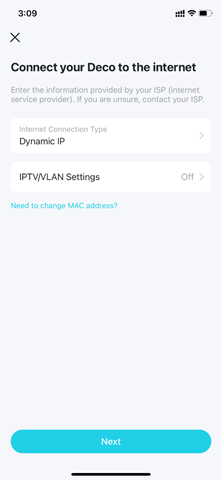 12. Create your Wi-Fi network name and password.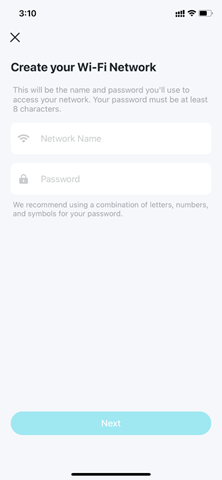 13. Connect your phone/tablet to the Deco's Wi-Fi.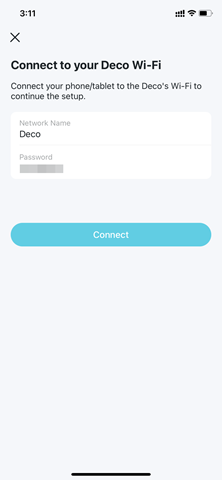 14. Setup complete. Now you can connect all your devices to the Deco network.
15. If you have other Deco units in the same package, for Wi-Fi 6 or above Decos, just power on these Decos in the same room and they will be added to the network within 2 minutes. For other models, you can add more Decos as this FAQ.
How to add an additional unit to your Deco network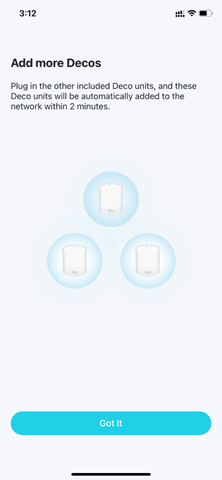 Later you can relocate these Decos.