TP-Link to Make Debut at the Broadband World Forum 2017, Focusing on Three Groundbreaking Solutions
On October 24–26, 2017, the Broadband World Forum (BBWF) will be held in Messe, Berlin, Germany. TP-Link is proud to be participating, leading with our theme of "Reliable. Flexible. Connected." Home Wi-Fi System, G.fast technology, VDSL2 35b and other highlights will be showcased, fronting our mission to serve operators with more intelligent and efficient home networking solutions.
Highlight 1: Smart Wi-Fi achieves intelligent whole-home coverage and seamless roaming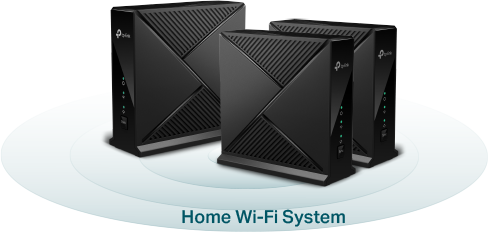 The TP-Link Home Wi-Fi System solution is a wireless mesh network which implements technology including dynamic self-organization, automatic con guration synchronization, a dedicated band for backhaul, Seamless Roaming and Band Steering. This solution can help end users to set up a high-performance wireless network that covers every corner of the home, giving users the best experience.
TR-069 protocol is supported to allow operators to manage the con guration of home Wi-Fi remotely. This helps ISPs to improve the e ciency of terminal equipment management and reduce after-sales maintenance costs.
Highlight 2: G.fast makes it easy for ISPs to deploy lightning-fast broadband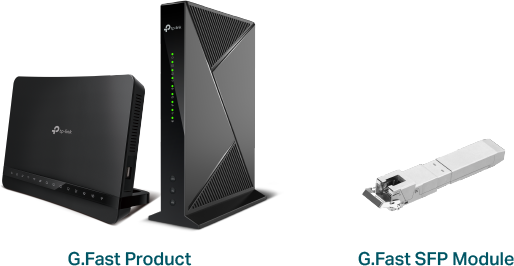 The high cost of network construction can seriously hamper the ability of an ISP to deploy FTTH (Fiber To The Home) networks. TP-Link's G.Fast products provide the perfect remedy. Archer GR2800v is a gateway product that supports both G.fast 106a and VDSL2 35b technology, resulting in up to gigabit transmission data rate. With integrated SFP slot and USB interface, Archer GR2800v exibly supports multiple access options, including Fiber, EWAN and a 3G/4G dongle. Dual-band combined rates of up to 2767Mbps enable end users to enjoy a high-speed, reliable network that can keep up with the fast-paced online demands of the modern world.
Recently innovated modules integrate G.fast with SFP modules, supporting ITU-T G.9700/1 and other technologies to achieve maximum transfer rates of up to 1Gbps. Compatible with SFP slots on the end user's gateway device, G.fast SFP modules realize true plug-and-play capability and enable ISPs to more exibly deploy G.fast service in FTTdp (Fiber To The Distribution Point) applications.
Highlight 3: The latest VDSL2 35b and GPON products help ISPs to exibly deploy equipment in a variety of access scenarios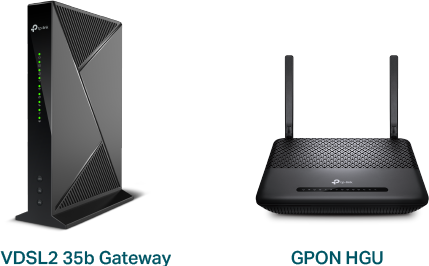 Throughout BBWF, TP-Link will showcase the latest generation of VDSL2 35b, GPON, Wi-Fi Router and Range Extender products, providing ISPs with a myriad of solutions to fit every access scenario.
Archer VR2810v is a VDSL2 35b product that delivers up to 350Mbps access rates within a 600 meter transmission range. 11AC 4X4 Wave2 MU-MIMO and Beamforming technology ensure a superior high-speed wireless network experience for end users.
With the start of Broadband TV Connect Asia approaching, stay tuned as new TP-Link products and solutions are unveiled. We look forward to meeting you at the event!