How to install TD-8816/8817 , TD-8840T, TD-W8901G(N), TD-W8151N,TD-W8951ND(B), TD-W8961N(D/B) to work with IPoE or Dynamic IP
Note: For the configuration, you should know the connection type, VPI/VCI number. If you are not sure about these information, Please contact your ISP to have a check first.
Step 1
Please open the web browser and type the IP of the device in the address bar and then press the
Enter
button. (
The default is http://192.168.1.1/
) Then a small window will pop out ask for the
username
and
password
. They are both "
admin
".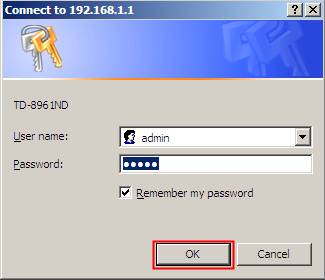 Step 2 Click Quick Start on the top menu and then click RUN WIZARD button.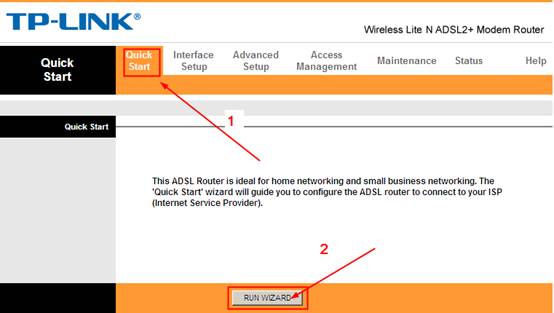 Step 3 Click Next button to set your Time Zone. In the Time Zone page, select your country and click Next again.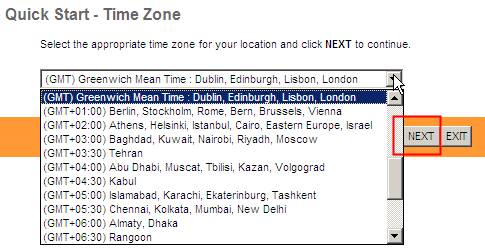 Step 4 Select your ISP Connection Type and click NEXT. Here we choose Dynamic IP Address (IPoE) as example.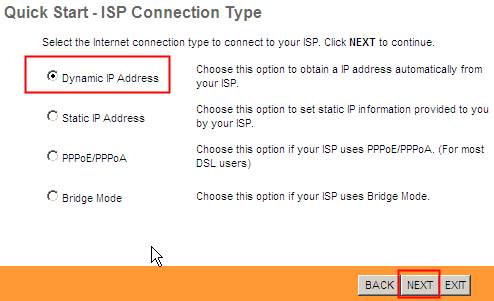 Step 5 Type in your VPI/VCI number and select the Connection Type. If you can sure all are correct, please click NEXT.
All the information in this page is very important and can´t be incorrect. If you are not sure, please call your ISP to have a check.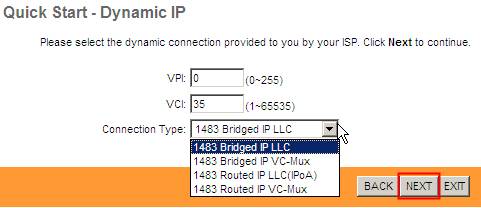 Step 6 This step is about the configuration of wireless.
The Access Point should be Activated to enable your wireless.
The SSID is the name of your wireless network. You can create one yourself.
In the red box is about the wireless security. Pre-Shared Key is the key of your wireless. You'd better keep it in memory.
At last, please click NEXT.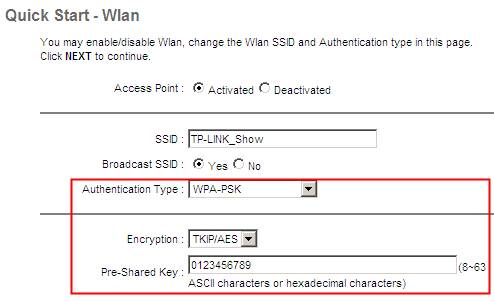 Step 7 Click NEXT to save the settings. At last, please click CLOSE to finish the configuration.

Now, you can check whether your Internet is working. For advanced options, you can go to Interface Setup->Internet page to do other settings.
Get to know more details of each function and configuration please go to
Download Center
to download the manual of your product.